Got travel plans? Add "Power of Attorney" to your list.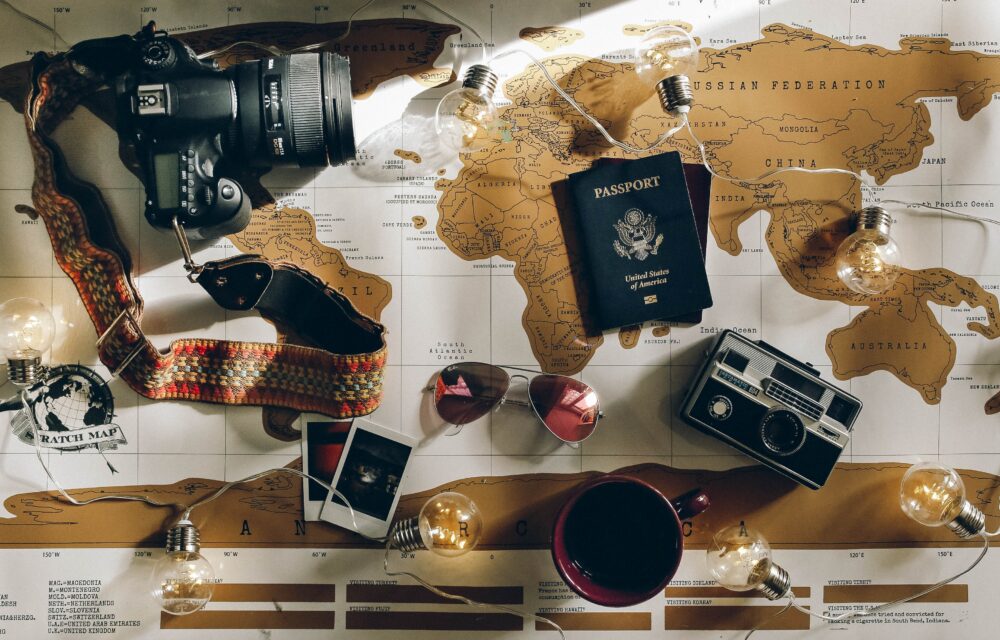 I recently met someone seeking advice about a family member missing while on holiday overseas. They need to take care of the family member's affairs in their absence, and turned to us for advice/assistance with this.
This situation, and the heartbreak and mess currently left with the family, led me to write this blog, to bring some awareness to something that not many of us would consider.
If you're making plans to travel overseas on holiday, you should seriously think about your estate planning. This might sound far-fetched, and while you might consider making or updating your Will in case the worst should happen, a Power of Attorney is just as important.
It is a given that holiday-makers consider passports, visas, and other holiday-specific documentation before embarking on a holiday. Adding Power of Attorney to the holiday list can give you and your family peace of mind, should something unthinkable happen while you are away.
So, what is a Power of Attorney?
A Power of Attorney appoints someone to manage your financial and legal affairs on your behalf.  That person is called your "attorney".  Your attorney can manage a range of matters, from paying bills or contacting utility providers, to buying and selling things on your behalf.  It is a wide power, so that person's trustworthiness is a very important consideration when choosing who to appoint.
The power is only active during your lifetime.  When someone dies, their affairs are managed by an "executor" named in their Will (or a court-appointed "administrator", if there is no Will).
It does not give power to make decisions about medical treatment or health care – an Advance Care Directive (SA), Advance Personal Plan (NT), Enduring Guardian (WA) or Advance Health Directive (QLD) is needed to deal with this.
Why might I need a Power of Attorney?
Having a Power of Attorney can be very useful, especially if you are planning to travel for an extended period.  Your chosen person can be "on the ground" back at home, to deal with things that arise while you are away that need to be addressed face-to-face.
If someone goes missing while travelling (heaven forbid), their attorney can step in to manage the broad range of financial and legal affairs that may arise.  However, without a Power of Attorney, in many States there is currently no easy mechanism for your friends or family to fill that role – or where there is a mechanism, it can be costly and cause delays. Your bank might refuse to deal with such a person if they don't have any legal authority, despite their best intentions.  Meanwhile the bills could mount up – mortgage payments, council insurance, rates, utilities, personal loans – leaving a potential mess for your family and friends to deal with during an already stressful time.
A "general" Power of Attorney covers the period before a person loses their capacity.  An "enduring" Power of Attorney covers the period after loss of capacity.  A common approach is to make one Power of Attorney which covers both periods.
In South Australia, under a new law due to commence in late 2023, once a missing person has been missing for more than 90 days a family member can apply to the Court for an Administration Order, which empowers them to pay the missing person's debts  and costs associated with their dependants and property. The ability to seek such an Administration Order is only coming into effect in late 2023 with a change to the Guardianship and Administration Act 1993 (SA).
Whilst it is great to now have the ability to make such an application in South Australia under these circumstances, there are still hurdles to leap that would not be there if a Power of Attorney was in place:
90 days needs to pass before such an application can be made, meaning that no action can be taken in relation to loans, debts, mortgage payments or anything else during that time and until all reasonable efforts have been taken to locate the person,
Court applications can be costly – an expense which may not be affordable for many, and
the Court may decline to make an Order or appoint a person to manage your affairs who is not your chosen most trusted person. The decision is made by the Court, not by you.
For these reasons, making a Power of Attorney well in advance is a far better approach, and can alleviate some of the stress and heartache your loved ones might otherwise face.
Get in touch!
To put a Power of Attorney in place, discuss your options or any other estate planning issues, get in contact with our Wills & Estates team today by submitting an enquiry here, or by phone:
SA – (08) 8212 1077
WA – (08) 9211 5800
NT – (08) 7929 1000
QLD – (07) 3373 0200